PCW Consulting can help you set up your strategic plan and help to implement it.
The strategic planning process Sydney involves more than a plan with a set of rules.
It is making sure that your whole team is on the same page with the company's mission and goals.
To get started, call Armen on 0403 270 000 or fill in the form below:
What is the Strategic Planning Process for a Sydney Business
So let's take a closer look at what a strategic planning process is.
You start by making sure that your whole staff is on board with your company's vision.
What you are doing, why your doing it and for who? What is your company's mission?
We will look into your company's expenses to make sure that there isn't any wasteful spending happening.
Current trends in the market need to be researched to see if they might impact your business in the future.
We will devise a strategic plan to help you measure and accomplish your goals.
We will develop and implement the plan so that all of your employees are in sync. Therefore, they know what to do and what not to do.
Why Have a Strategic Business Plan?
Putting a strategic management plan into place will help your business grow. If your business growth has come to a standstill or if you are wanting it to grow even larger we can help.
It doesn't matter if you have been in business for many years or just starting out, it is important to have a strategic planning process for a Sydney business.
Knowing where you want your company to be and knowing how to get there are the first steps in making your company prosper.
By allowing PCW Consulting access to your business we can study the ins and outs and look for any issues. We will look into your day to day operations and find the areas that need improvement.
Strategic Business Plan Benefits
There are many benefits in the strategic planning process Sydney. Here are a few ways:
By allowing PCW Consulting to take a close look at your company's spending practices, we can remove ineffective and nonessential spending. By doing so, your company has the power to increase its margins and grow its revenue.
While looking at your day to day operations, we can focus on areas that can be scaled back or even combined. In some instances departments can be joined and centralised.
This can help streamline processes, improve customer experience, maximise efficiency and get rid of waste.
During our strategic planning process Sydney services will review all aspects of your business expenses and determine new ways to improve margins.
Business, management & customer service consulting. Based in Sydney, servicing businesses across Australia.
By implementing a strategic management process Sydney you will help safeguard the future of the business. You cannot wait for something to go wrong.
PCW Consulting will identify and assess any possible risks that could happen and build a strategy that can help protect your company.
Managing threats before they occur is vital so that your company is equipped to handle any issues that comes its way.
Increase Operation Efficiency
Strategic planning provides a plan that will implement ways to improve efficiency. This helps to create a more effective workplace that will lead to less waste and spending which will increase your company's operational efficiency.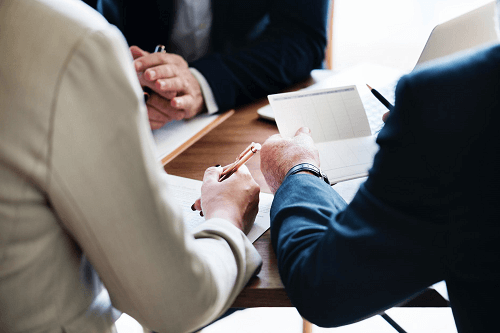 By hiring PCW Consulting we can provide you with a strategic plan that will help your company flourish. Our number one goal here at PCW Consulting is to make your company successful.
Having access to the knowledge that Armen Mikaelian, a senior executive, provides will get the results that you are looking for.
He will devise and help to implement a strategic planning process Sydney plan custom made, just for you.
Business, management & customer service consulting. Based in Sydney, servicing businesses across Australia.