PCW Consulting will focus on optimising the way your company runs. Senior executor Armen Mikaelian brings extensive amounts of knowledge into the business consulting services Sydney field.
By analysing your day to day operations he is able to devise a strategic plan that will help you increase your business skills.
You can expect Armen will do everything he can to improve your most critical issues. He has over 20 years of experience and has proven success in many industries.
Given his proven track record and problem-solving skills he will be able to guide you through the process of improving your business.
To get started, call Armen on 0403 270 000 or fill in the form below: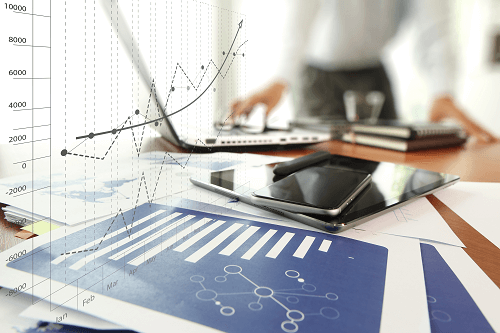 Is your business in decline or is it in a slump and you need help?
Have you been contemplating hiring business consulting services Sydney, but you need to get a better idea of what it entails?
Don't worry, our business consulting services in Sydney will help you. Having PCW Consulting come in with a new set of eyes. Doing so gives you the opportunity to see things from a new perspective.
With this new perspective, you can see how your business can be run differently and more effectively.
Armen Mikaelian will be able to advise you on concepts like operational techniques, business strategies and time management.
All of the issues your company is facing Armen will be able to sit down with you and figure out a solution.
7 services that PCW will deliver as your business consultant:
Organisation
Operations
Performance Improvement
Results Delivery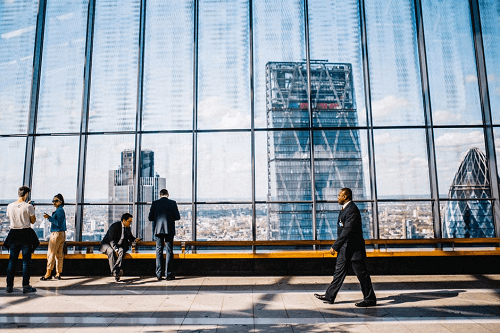 Business, management & customer service consulting. Based in Sydney, servicing businesses across Australia.
To have a profitable company you must put into place a customer strategy. Your intention should not be to please or satisfy your customers, your intention should be to amaze them.
Therefore, giving the customer what they want and making it effortless for them is the key to getting and keeping consumers.
If a customer has to put much effort into getting what they want the less happy they are. Just promising great service has little impact. You have to prove what you are promising and make the whole experience quick and easy.
Developing and implementing a system which will keep your customers happy is a necessary step that needs to be taken.
Employees need to have product knowledge and great customer service skills.
Our business consulting services company can train your employees so they can have the skills to give customers the experience they want.
Customer service goes hand in hand with customer strategy. If you do not have exceptional customer service there is a very good chance your company will fail.
Therefore, it is an essential element in having a successful business. Knowing how to treat your customers and keeping them happy has major effects on your bottom line.
All Employees need proper training so they know how to treat customers as a priority.
You must be able to make your customers feel a loyalty to your company. Giving them a pleasing experience is the best advertising your company will ever have.
Statistics have proven that customers who are unhappy will share their feelings a lot more than a customer that has a good experience.
In today's technology-driven society the power of social media is capable of making or breaking a company. So, whatever you do, keep your customers happy.
If there is an issue and a customer has a problem, it will be dealt with immediately.
Business consulting services Sydney can help you to improve your company's performance and boost productivity while reducing unproductive time.
Organisation strategies need to be put into place from the top down.
Doing so will allow for things to run smoothly allowing for a better workplace environment and a more streamlined process.
To have an effective organisation it must be clear how things need to be done. Doing so leads to a greater payoff.
Armen Mikaelian will study your current operating model and determine how to effectively realign your processes.
Finding the best, fastest and smartest ways to operate allows you to find a new competitive edge. Armen will develop a plan that will allow you to transform your strategy into a winning solution.
There are many ways to operate more efficiently while lowering your out of pockets costs. Bringing in business consulting services Sydney will allow us to look into your manufacturing footprint and expenses.
By eliminating ineffective and nonessential spending we can enable your company to improve its margins and grow its revenue. Combining and centralising services between your departments might be needed.
Therefore, doing so could possibly maximise quality, efficiency and the speed of the work.
Our business consulting services Sydney will look into all aspects of your business spending and find ways to improve performance.
Setting goals isn't enough if the necessary steps are not taken to make the plan succeed.  To be successful the plan must be implemented and followed through.
Armen Mikaelian will work closely with you and your employees to make sure transitions happen smoothly and the new steps are properly taken so you see results.
With Armen's unique approach and proven results, he is able to form and execute a winning strategy that will take your business to its fullest potential.
Using business consulting services Sydney can help you with your important decision making. He can focus on what is important and what isn't, without having the tunnel vision of your industry.
He is able to offer his expertise in all types of matters from marketing to restructuring. If you do not have a strategy in a competitive market your competitors will take over.
Having custom-tailored solutions will help you see results and achieve growth.
Time To Improve Your Skills and Your Business
If you are needing to improve your business or your skills we can guide you through the process. We have a non-objective viewpoint and we will tell you exactly what we see.
The reason to hire a business consultant service in Sydney is to get your company on the right track. Therefore, having a fresh set of eyes can help you tremendously.
Current employees cannot propel the company forward because they have only one viewpoint. Bringing in Armen will give you that different viewpoint which can help propel the company forward.
Business, management & customer service consulting. Based in Sydney, servicing businesses across Australia.
Bringing in PCW Consulting will give you access to years of proven knowledge which will help you make the hard decisions and implement changes that need to be made.
Allowing someone with a fresh perspective to come into your company will help you see what exactly needs to be done.
The number one priority of Business consulting services Sydney is to get you on the right path to success.